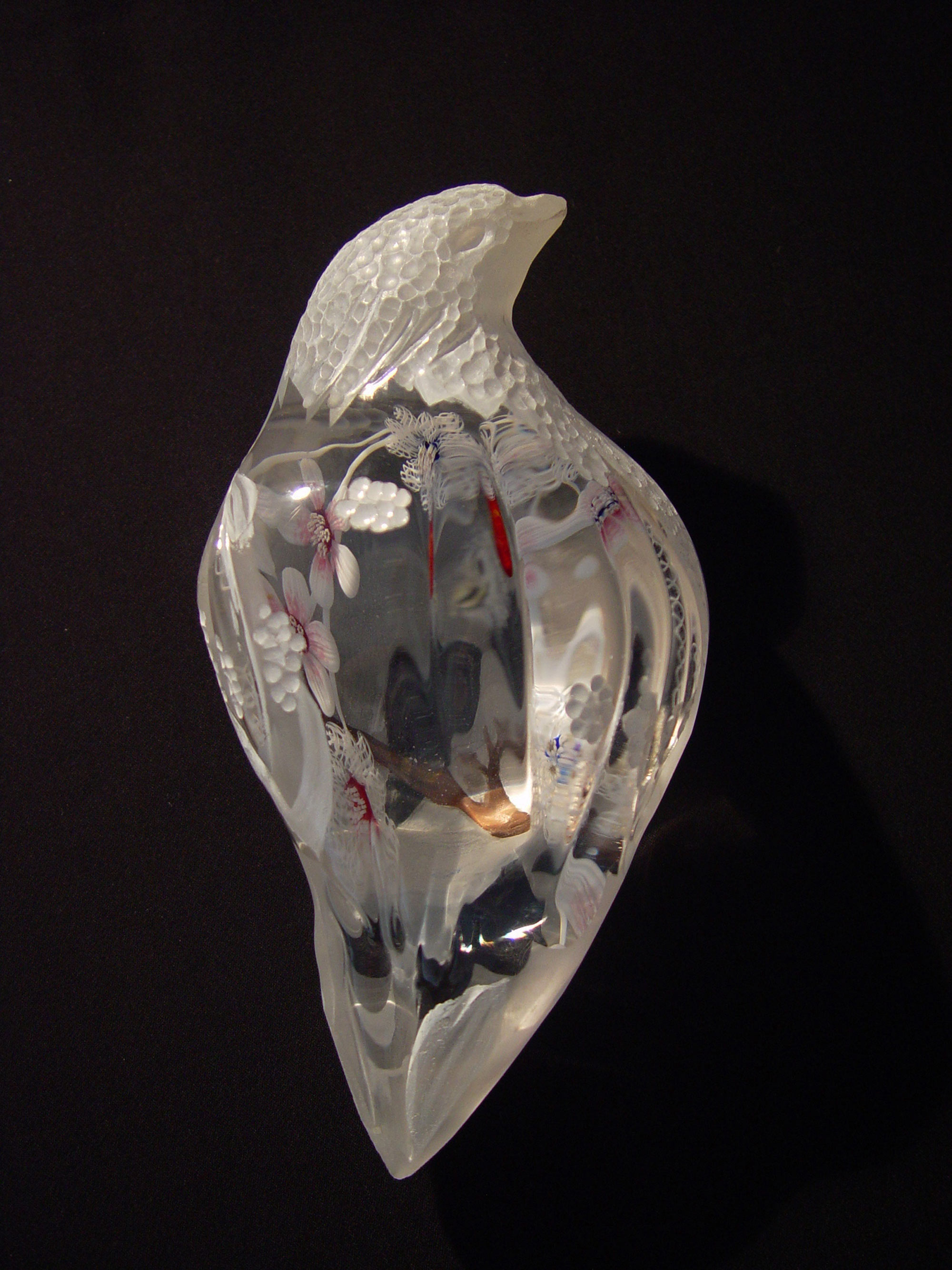 "Eagle" Hot formed glass, encased, carved and painted.
8 inches
I created "Eagle" at the Corning Museum of Glass Studio where I am an instructor. My roots are in hot glass sculpting. I like to revisit it at times and develop work that is hot sculpted as well as carved and painted.
Hot glasswork is immediate and exciting the artist must make quick decisions. Sculpting and casting are contemplative. I like both ways of working and still continue to develop both in new directions. Birds are often my subjects.