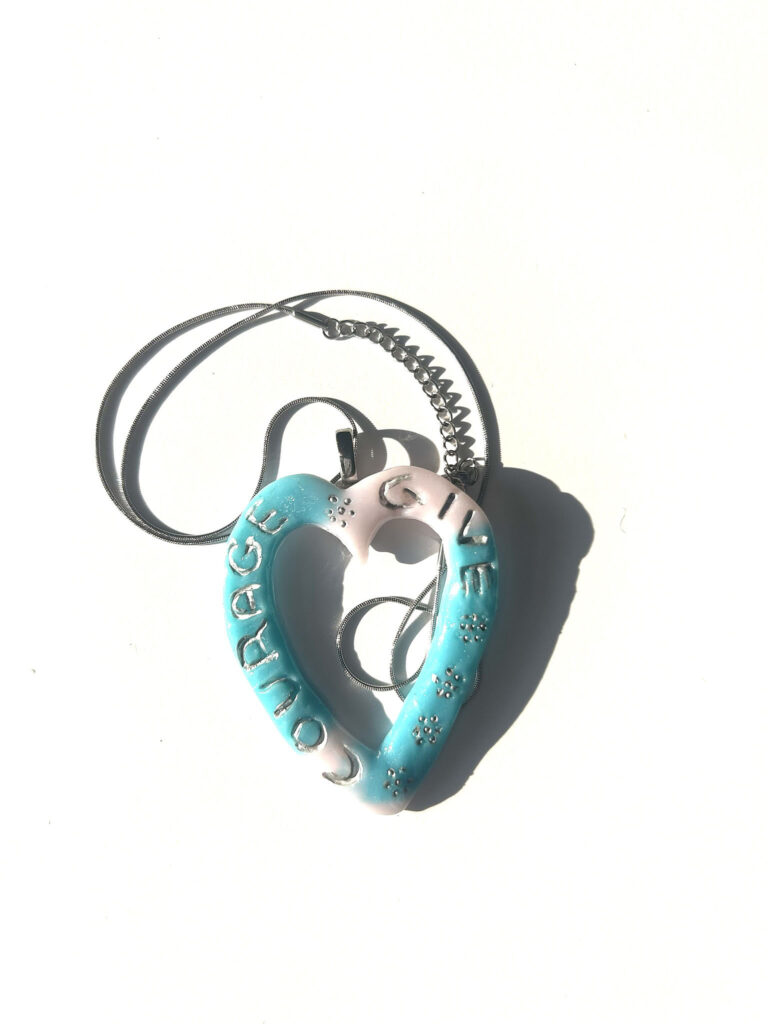 Give Courage Turquoise and Pink
A fused glass pendant saying "Give Courage" with a stainless steel chain. We all need courage these days to dig deep and find the strength to move forward. This pendant represents the desire to draw upon courage and give it back to those around us. We have courage to give to support others so lets give it!
10% of this sale goes to World Central Kitchen feeding displaced people.