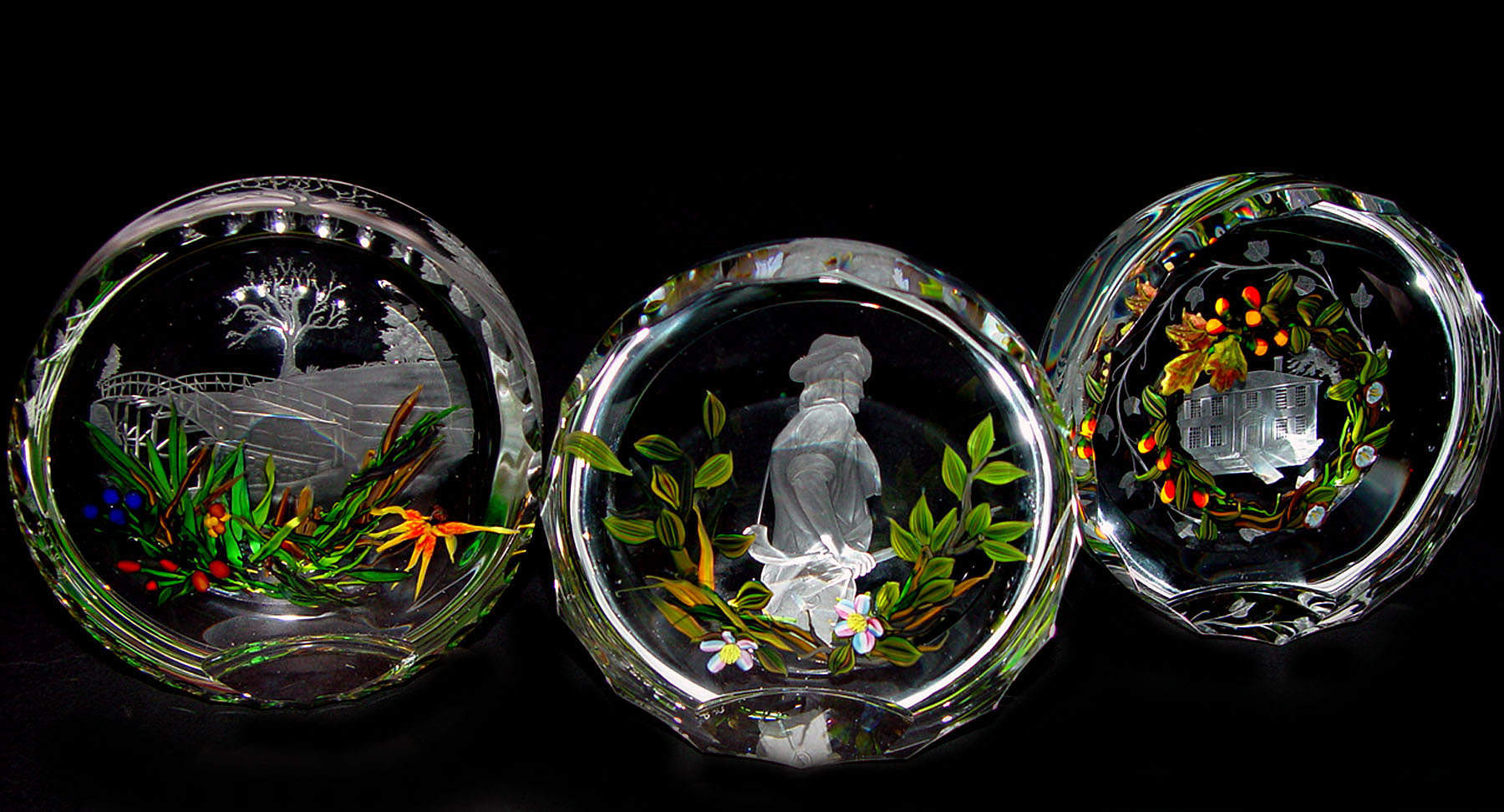 Engraved, encased flameworked glass
This triptych commemorates the "shot heard round the world" and the Battle of Lexington and Concord that began the American Revolution. Roland Max Erlacher of Corning, New York executed three powerful engravings. Designed, flameworked and encased by Debbie Tarsitano.
Plaque 1: A local farmer and minuteman picking up his musket to defend his home.
Plaque 2: A house overlooking the Lexington Green battlefield called 'Witness to The Battle" which was the home of a fallen minuteman.
Plaque 3: The North Bridge in Concord, where Minute Men and British soldiers faced each other in battle.