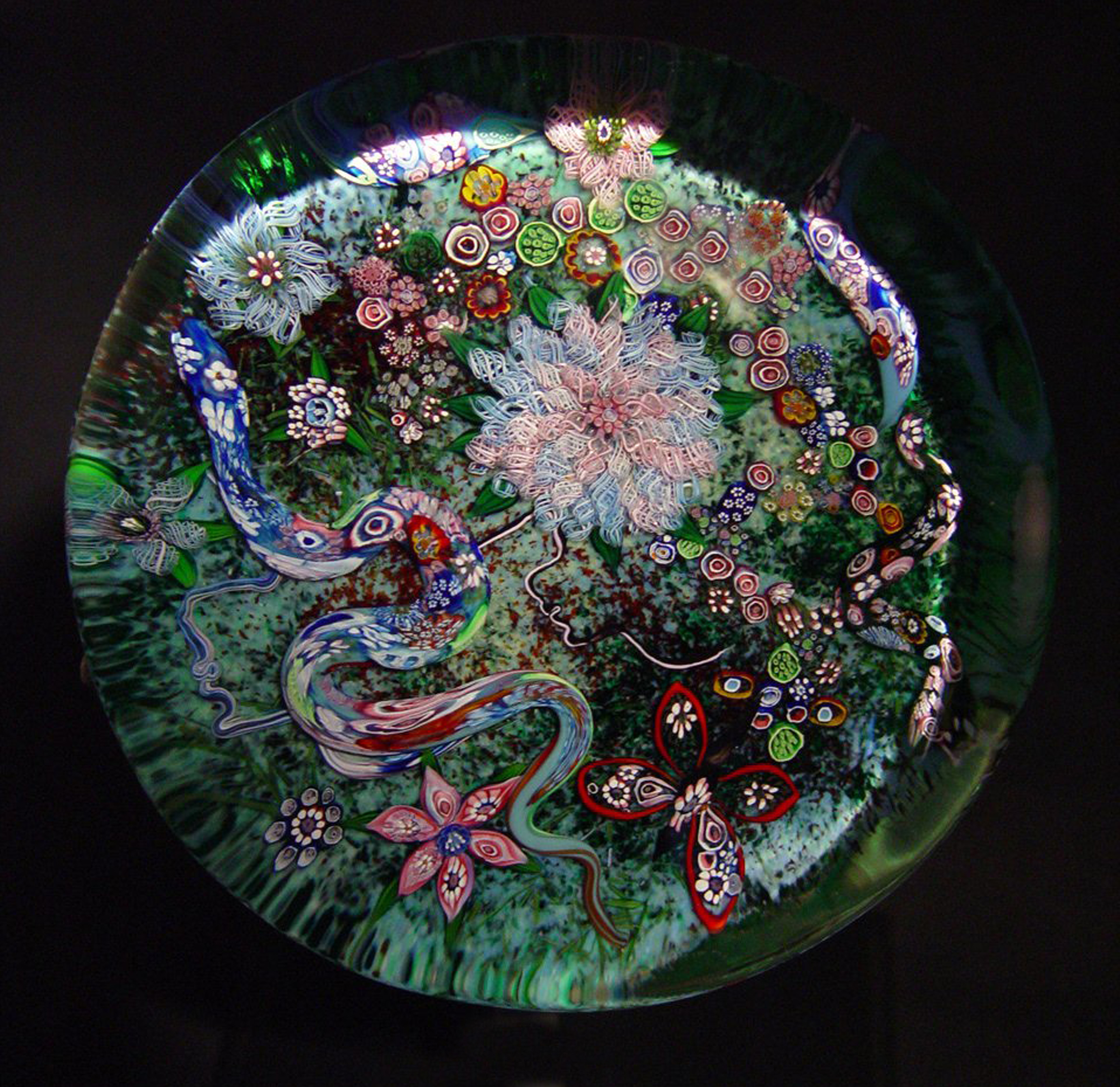 Encased flamework, millefiori, flameworked human profiles. The exterior is engraved with a wave. Inspired by the tsunami in South East Asia.
I began perfecting my own millefiori canes and latticino, and developed ways to use canes and latticino in my designs instead of using them as embellishment around the design. The snake was made using only millefiori canes, and many other designs soon followed.
Over time, I developed over 50 styles of millefiori canes with different complex motifs. I began using my "artist's pallet" of canes to compose collages that expressed ideas, as in the "Paradise Lost" collage. A turmoil of canes and human profiles expresses the Tsunami of 2006. Ed Poore hand cut a wave into the side of the piece, integrating the inside and outside of the design.