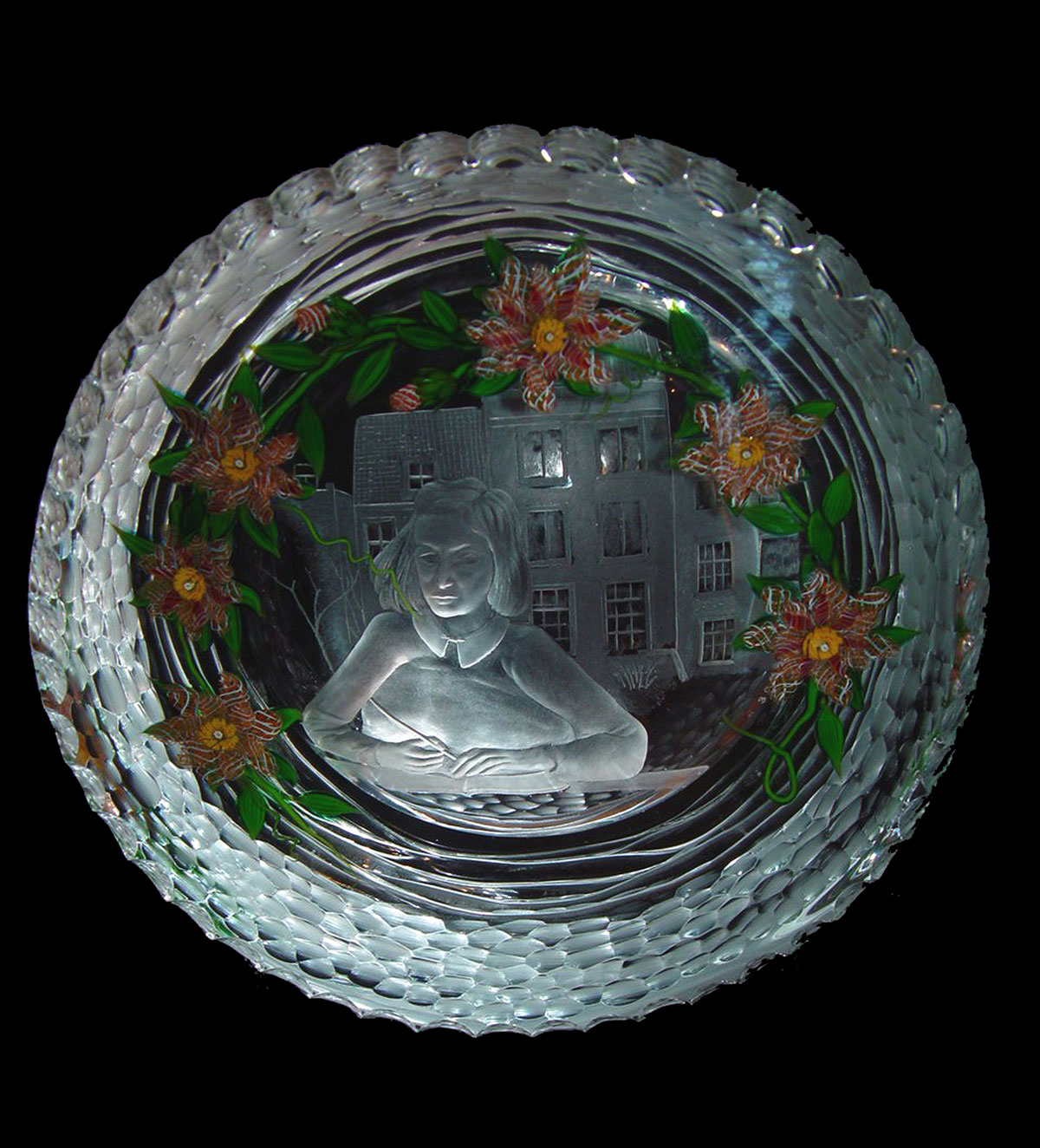 Engraved, encased flameworked glass
I stood in front of the Anne Frank house on Prinsengracht Street and read a phrase spray painted on a wood partition covering some construction:
"All children have the right to grow up."
I saw the little orange and white gingham diary, one of the most important books ever written, a young woman's diary. I created the flowers in a gingham pattern that reflects the colors of her diary. Max Erlacher engraved the most touching portrait of Anne Frank from my drawing. Ed Poore cut a canal and its water around the side. It felt good being able to honor an important young woman through my artwork.