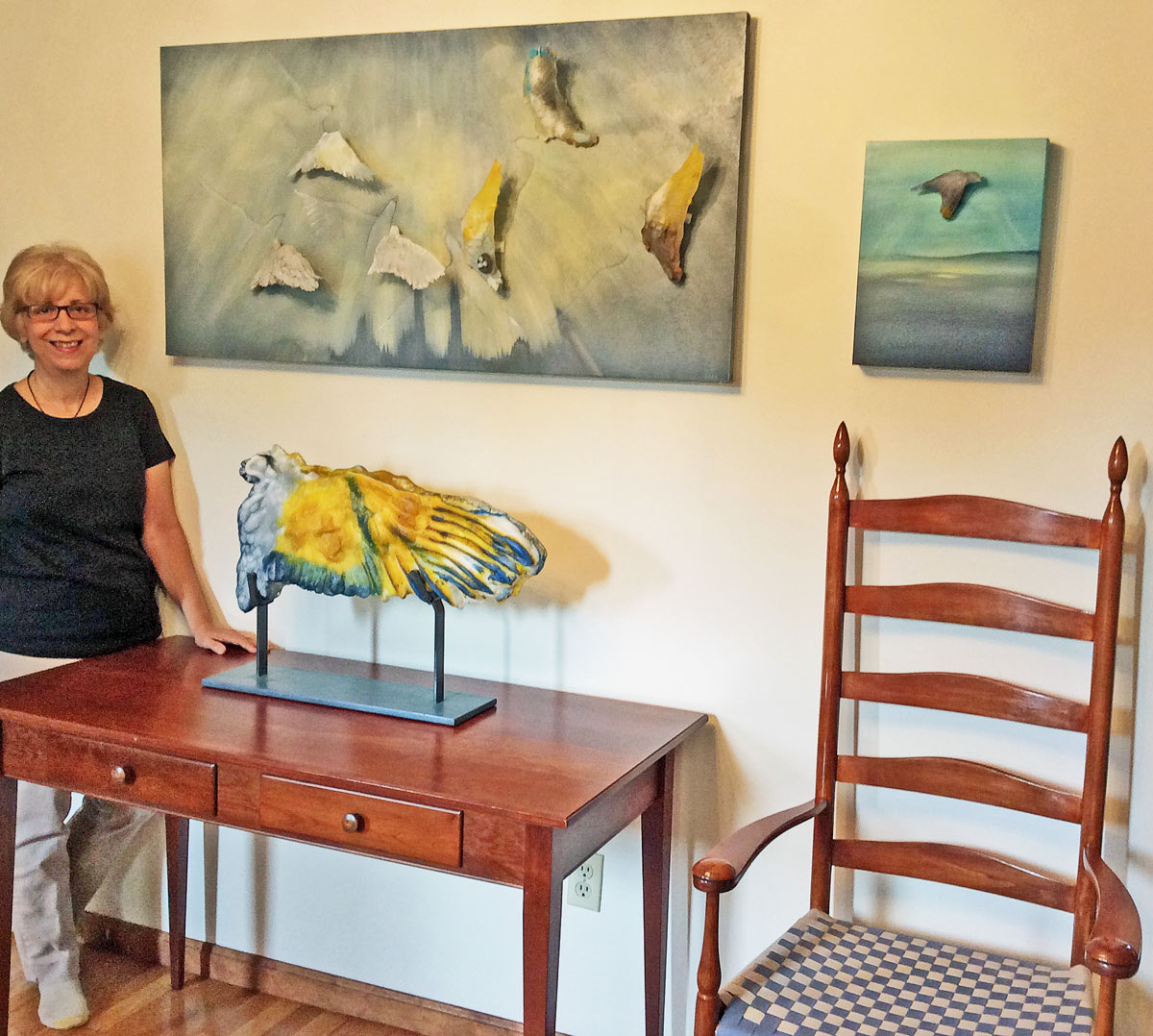 Group of Bird Theme Sculptures
As I study different subjects I often translate my designs into different media. In this instance, I started with a large scale painting of flying birds, "The Cloud of All Knowing" based on the Taoist idea that sometimes we see openings in the sky and that is said to impart knowledge. Often we see sunlight streaming from an open cloud, a ray of hope.  The birds having cast wings move towards the opening in the cloud.
The second piece, a table sculpture, "Through the Storm" is a large scale glass casting on mount. The theme, changing situations – the way birds go through different and often difficult weather conditions. I watch them outside my window going from spring to winter.  We are not so different in our own lives,  going from season to season adjusting and adapting. At the center three small sculpted birds fly through the storm to sunlight.
To the right, a wood oil painted panel, with a solitary bird flying over a lake on the horizon. I witnessed  this scene at Walden Pond on one of my summer hikes.
All three artworks are shown in a space, creating a peaceful setting for art lovers to enjoy in their home.